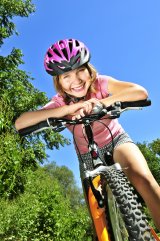 A lifestyle envied by many.
We don't have a rush hour. A traffic jam is three pickups and a Chevy. Kids walk to school in safety and "How's it going?" is a heart- felt question. Travel, good food and fine wine are as much a part of our culture as are sports, a good education, hard work and plenty of play time.
Let's drill down -
Our Communities - A brief overview of the towns in Franklin County. From the County Seat of Hampton to our littlest hamlet, we have a place for you.
Education - Iowa is known for a delivering a solid education and Franklin County schools keep to that tradition with a goal of preparing our students for the future.
Wellness and Safety - You have access to first-class healthcare through Mercy Health of North Iowa and the world-renowned hospitals in nearby Rochester, Mn. We also have you covered with emergency services.
Having Fun - Four seasons allow for the widest variety of activities, both indoor and out. From bow hunting to boutique shopping there is something for everyone in Franklin County.