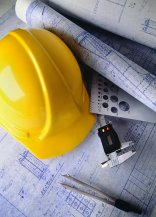 So you are thinking about expanding or relocating your business? You've come to the right place. Given our central midwest location and transportation assets, a Franklin County location makes sense for business. Our foundation was built by industry and to this day remains the staple upon which our economy relies. But we aren't just about manufacturing and food production. Information technology, sophisticated chemistries in agri-business, commercial and retail also do well here.

Here are ways we help you navigate your project:
Finding the right location
Funding assistance and tax breaks
Expedited permitting and licensing
Workforce
Public relations
Getting you up and running with things like lawncare and pop machines.

We've done this before. FCDA has a history of many successful projects involving both new business locations and existing business expansions. We are your boots on the ground to help get things done and we have the experience to back it up.


FCDA builds and fills speculative buildings plus we do build-to-suit and leaseback projects. Speaking of industrial spec buildings - number four is ready.
Let us assist you with any building or site needs, financing for the project, getting a workforce together and training them to your specifications. Contact us or give us a call 641-430-2578.